Maintaining a peaceful boundary
for more than a century....
---
For more than a century we have been quietly effective at maintaining the boundary line between the United States and Canada which plays an important role for adjacent communities whether for immigration, customs, security or land administration. The IBC represents a true sharing of resources, intellect and goodwill in pursuit of a common objective.
Explore our Boundary.
Our web map browser allows easy access to information about the boundary. Have a look.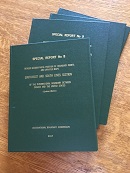 2017-12-11
Publication of Special Reports 8 and 9
At their last biannual meeting, Commissioners approved the publication of the revised geographic data for the Southwest and South Lines Section and the Southwest Branch...
Read more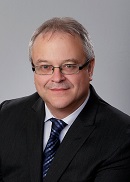 2017-07-17
New Commissioner for Canada
On July 17, 2017, Jean Gagnon took office as Canada's Commissioner of the International Boundary Commission. Mr. Gagnon also serves as Surveyor General for Canada as...
Read more